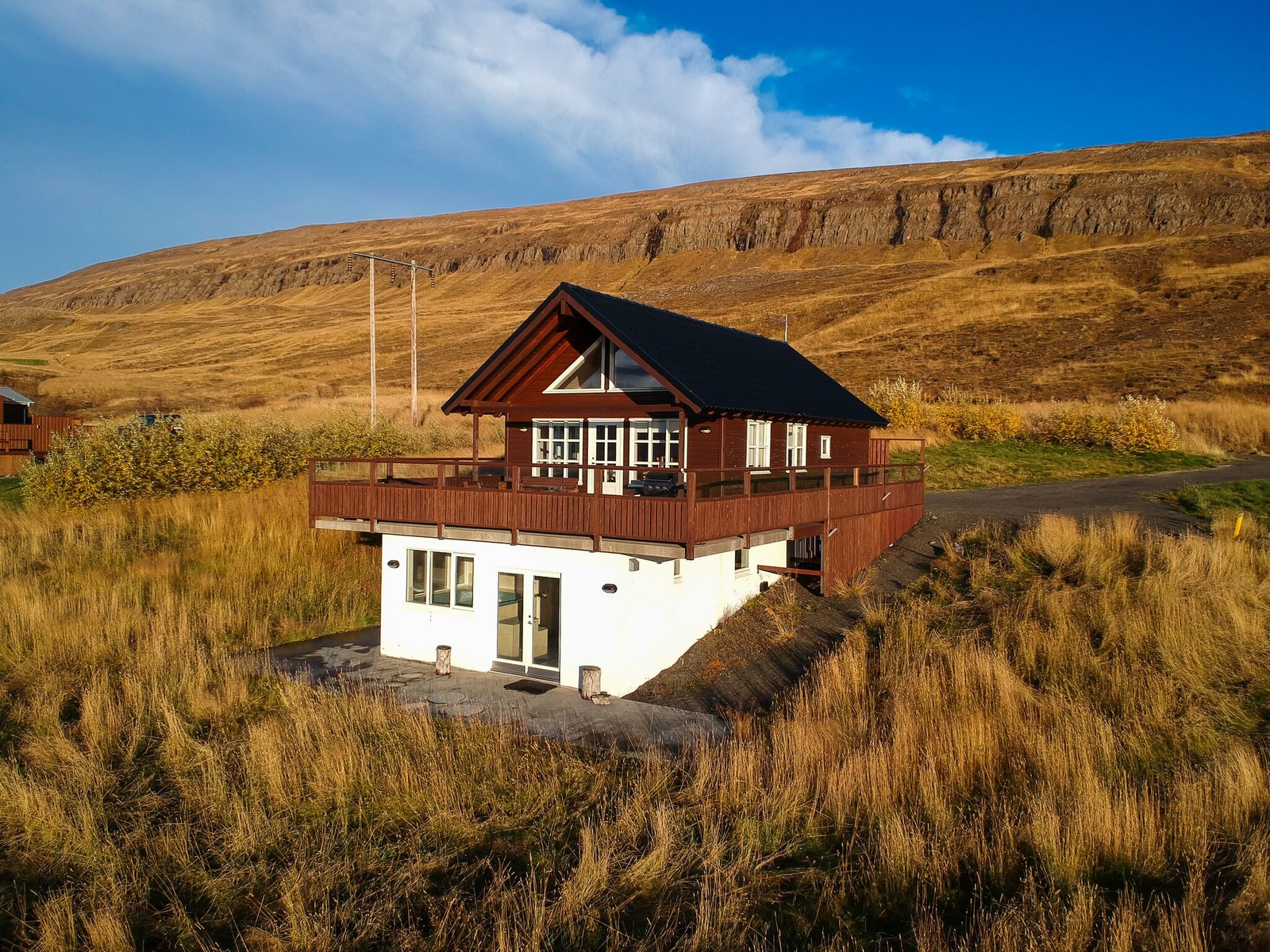 The Vaðlahof
Vaðlahof is a beautiful summer house in Vaðlaheiði opposite Akureyri with great views of the poll, Akureyri and Hlíðarfjall, also in and out fjords. The house is located in the same area as Vaðlaborgir, about 5 km east of Akureyri. The house is 120 sqm, bright and beautiful on two floors plus a sleeping loft.
On the main floor there is a hall, a bathroom with shower, two double beds, a kitchen and a living room. Out of the living room is a large and good platform with garden furniture and barbecue.
The sleeping loft has four 90 cm wide beds.
On the ground floor there is a hot tub, a toilet, two bedrooms and showers. The bedrooms below are each with two 90 cm wide beds.
It is not interposed between floors.
Guest facilities and tableware is for 12 people in the house.
You can purchase cleaning for 18,000 kr(140 euro).
Minimum rental time is two nights.